Can intracranial stents help prevent strokes?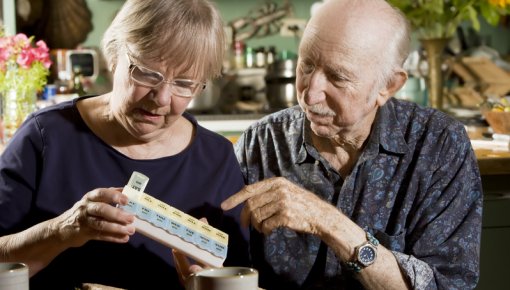 Strokes can be caused by narrowed or blocked blood vessels in the brain. The most common way to prevent further strokes in people who have already had this kind of stroke is to use medication. Stents can also be used to keep the blood vessel open. But research shows that they often cause intracranial hemorrhages (bleeding in the brain) when they are put in, which can in turn also cause a stroke.
Strokes occur when part of the brain doesn't receive any blood, or not enough. This can happen for various reasons. About 10% of all strokes are caused by the narrowing of one of the vessels (stenosis), which is the result of deposits on the walls of the vessel. This may affect vessels inside the brain (intracranial vessels) or outside the brain (extracranial vessels) – such as the carotid arteries in the neck.
If you have already had a stroke, your risk of further strokes is much higher. Antiplatelet drugs can be used to prevent vessels from becoming narrowed or blocked again. These medications stop the platelets in the blood from clumping together and forming deposits on the vessel walls. Acetylsalicylic acid (the drug in medications like Aspirin) and clopidogrel are two antiplatelet drugs that have been approved in Germany and other countries for the prevention of strokes.