Cesarean sections: What are the pros and cons of regional and general anesthetics?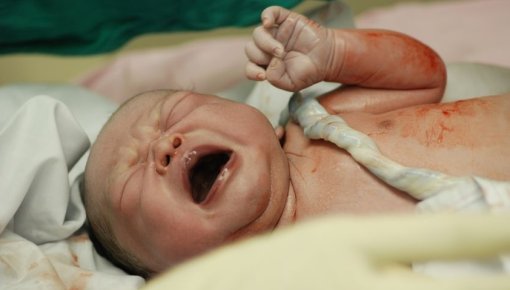 Regional and general anesthetics are equally safe for babies born by Cesarean section. But they have different advantages and disadvantages for the mothers.
A Cesarean section is needed if a baby can't be born normally, or only with great difficulty. This might be the case, for instance, if the baby is lying sideways (transverse position) or if the placenta is blocking the opening of the womb (the cervix). According to the World Health Organization (WHO), Cesarean sections are medically necessary in about 10 to 15 percent of all births in Western countries. The actual percentage of Cesarean deliveries is generally higher, though. In Germany, for instance, about 30 percent of children are delivered by Cesarean section.
If everything goes smoothly, the operation takes about an hour in total. The baby can usually be taken out of the womb (uterus) within about 10 to 15 minutes, or even a lot faster in emergencies. The womb and the various layers of the abdomen are then carefully sewn up again.