Psoriatic arthritis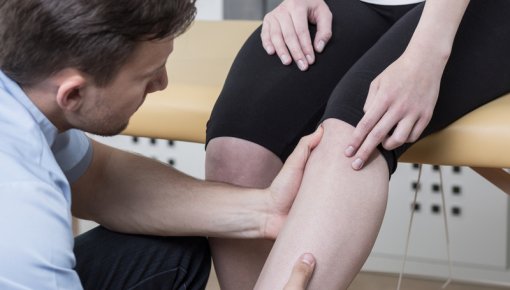 Psoriatic arthritis is a condition that leads to pain and stiffness in joints. It can be caused by psoriasis, but sometimes occurs in people who don't have any visible psoriasis-related skin changes. Various treatments can relieve the symptoms and prevent damage to the joints.
It is estimated that 20% of people who have psoriasis also develop pain and inflammation in certain joints at some point. The joints start hurting and may feel stiff for a while, particularly in the morning. Movement often makes the stiffness disappear within half an hour. The affected joints may also become swollen, feel warm and sensitive to the touch. If the small joints between the vertebrae (spine bones) are inflamed, it might cause back pain.
Psoriatic arthritis can occur in many joints of the body. It often affects the hands, feet, elbows, knees, neck or vertebrae. More than five joints typically become inflamed, including the joints at the end of the fingers and toes. These joints are especially prone to becoming deformed in severe cases. Tendons and tendon sheaths can also become inflamed.
Most people who have psoriatic arthritis also have nail psoriasis. This can lead to small dents in the nails, which may become thicker, change color or start peeling off too. Nail psoriasis is difficult to treat and sometimes mistaken for a fungal nail infection.