Recreational activities, relationships and everyday life with psoriasis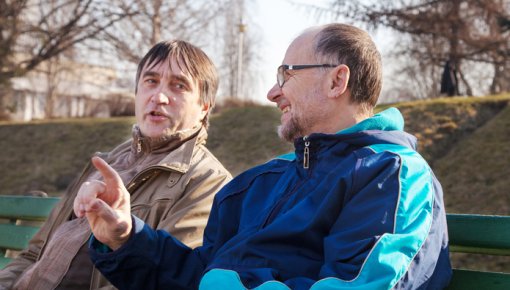 Living with psoriasis isn't always easy. But there are various ways to deal with the challenges in everyday life and the emotional effects. It's important to stay positive and not let your own wellbeing be determined solely by the appearance of your skin.
Although psoriasis isn't a dangerous disease, it can be very distressing: The intensive skin care regimen, many time-consuming treatments and the sometimes agonizing itching can all have a major effect on quality of life. But people with psoriasis don't only have to learn to deal with the symptoms of the disease. They are also often confronted with others' prejudices because psoriasis can be so clearly visible, especially during flare-ups. This can lead to problems in all of the main areas of your life – in romantic relationships, during recreational activities, at school or at work. In some people, psoriasis has such an effect on their emotional wellbeing that they develop depression or other mental health problems. But many people develop their own strategies to cope with it over time.