Preventing stomach bugs (gastroenteritis)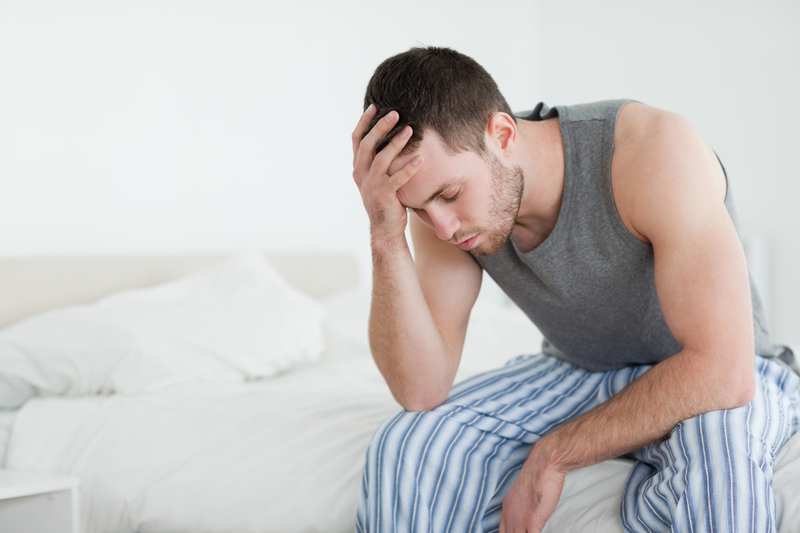 (PantherMedia / Wavebreakmedia)
Stomach bugs are very contagious. They are usually caused by viruses or bacteria, and spread through droplets of fluid in the air or through contact with infected people or contaminated objects. To avoid infection, it's important to wash your hands a lot and to keep things very clean, particularly in the kitchen. Rotavirus vaccines are recommended for babies under the age of six months.
The most common cause of stomach bugs in Germany is norovirus. Babies and toddlers often become infected with rotavirus too. Bacterial stomach bugs are also widespread in adults. They are usually caused by contaminated or rotten foods.
It's usually hard to tell which viruses or bacteria caused the stomach bug because many of the symptoms are similar. In many cases people suddenly have severe symptoms such as stomach pain, diarrhea and vomiting, sometimes together with fever. These symptoms usually go away after a few days.
No matter what's causing it, you can reduce the risk of infection by following a few simple rules when around people who are infected and when preparing food.
Why is it so important to wash your hands?
Noroviruses and rotaviruses are usually spread through contact with virus-containing poo or vomit – for instance, when looking after a child who is infected. Noroviruses can also be spread to others through tiny droplets in the air that are released when someone vomits. Rotaviruses are still found in poo about 8 days after the symptoms have died down. Noroviruses can normally still be detected up to 14 days later.
The viruses may be spread to toilets, door handles or clothing, where they survive for many days. Indirect infection is possible if you touch a contaminated object with your hand, and then touch your mouth with that hand. So if you want to avoid infection, it's especially important to wash your hands thoroughly and often.
If viruses enter food through droplets, objects or hands, eating that food can lead to an infection. Because of this, people who have diarrhea should not prepare food for others, and they should wash their hands often as well.
Generally speaking, good hygiene (keeping things clean) is the best form of protection. Besides washing your hands, the most important things you can do are:
get rid of diarrhea or vomit straight away, and clean the toilet. You can reduce your risk of infection while doing so by wearing gloves and a face mask.
wash bedding, towels, facecloths, other laundry and dishes at temperatures of at least 60 degrees Celsius (140 degrees Fahrenheit).
open the bedroom window as often as possible to air out the room.
What do you need to consider when preparing food?
Bacterial diarrhea is most commonly caused by Campylobacter. These bacteria can live in raw meat – usually poultry (e.g. chicken, turkey), but also minced meat. They are sometimes found in raw milk (unpasteurized) or dairy products too. It's also possible to pick up the bacteria from the poo of infected pets or contaminated waters.
In order to prevent Campylobacter infections, it's important to keep the kitchen clean. The liquid produced when defrosting poultry or other types of meat should be removed immediately. It's important to cook meat well in order to make sure that any bacteria have been killed. Cutting boards used to prepare raw meat should be thoroughly cleaned each time they are used, and kitchen towels should be washed at a temperature of at least 60 degrees Celsius (140 degrees Fahrenheit).
Like campylobacter, salmonella bacteria are most often spread through raw foods. The most common sources of salmonella infections are undercooked meats and foods containing raw eggs, such as mayonnaise, certain desserts and ice cream. The bacteria can get into other foods if you don't prepare them in a hygienic (clean) way, for instance if you chop raw meat on a board and then chop vegetables on the same board.
Bacteria known as Yersinia can also be spread through contaminated milk, water or meat products that haven't been cooked enough. Another type of bacteria that can be spread through raw foods, unwashed fruits or vegetables and unpackaged juices is known as EHEC (enterohemorrhagic Escherichia coli). These bacteria are sometimes found in bodies of water too. EHEC infections are most common in children and infants.
What vaccines are available for prevention?
The German Standing Committee on Vaccination (STIKO) recommends rotavirus vaccinations for babies under the age of six months. Two rotavirus vaccines are available. It is currently thought that the oral rotavirus vaccine provides protection for about 2 to 3 years.
Studies have shown that, within a period of up to two years
about 49 out of 1,000 children who aren't vaccinated have a severe rotavirus infection, compared to only
about 8 out of 1,000 children who are vaccinated.
The potential side effects of rotavirus vaccinations include mild diarrhea, vomiting and a fever. But they usually pass quickly.
This vaccination is not recommended for older children or adults. There is no norovirus vaccine.