Detecting non-melanoma skin cancer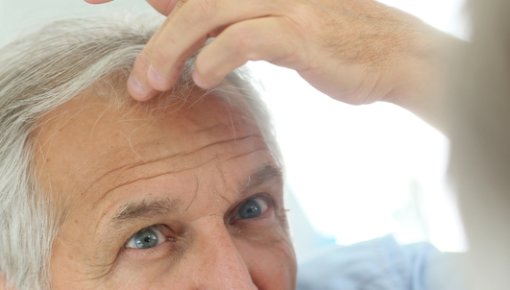 In order to detect non-melanoma skin cancer, you can either check your skin for abnormalities yourself or have a doctor examine it. Skin cancer can be treated more effectively if it is discovered before it spreads to other parts of the body.
It can be worrying if an area of your skin changes in size, shape, color or looks abnormal. A lot of people know that changes like this could be a sign of skin cancer. But most unusual-looking areas of skin are harmless.
The older you get, the more your skin changes, and new moles or age spots (also known as liver spots or solar lentigines) may develop. This is a normal part of aging. So some people decide to wait and keep an eye on any skin abnormalities.
Carefully checking your skin on a regular basis is a good way to notice any changes, or any wounds that don't heal as quickly as usual. If they don't go away within about four weeks, it's best to have a doctor take a closer look.
In Germany, statutory health insurers cover the costs of skin cancer screening every two years in people aged 35 and over.