Do all pregnant women need to take iron supplements?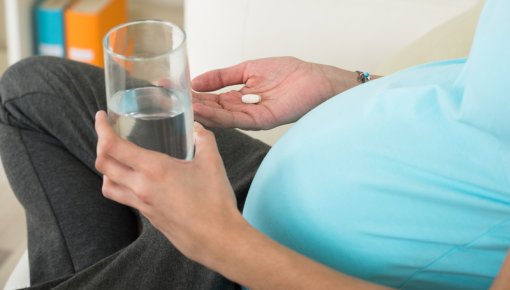 Iron supplements are particularly important for pregnant women who have anemia. In women who have normal iron levels, taking iron supplements as a precautionary measure probably doesn't have any health benefits. They can get enough iron in their diet.
Iron is a mineral that is found in many proteins and enzymes that the body needs in order to stay healthy. Most of the iron in our bodies is found inside hemoglobin, the pigment in red blood cells. Hemoglobin transports oxygen to all of the tissues and organs in the body. If there isn't enough iron in the blood, the amount of hemoglobin in the blood decreases too. This can reduce the oxygen supply to cells and organs.
Low levels of hemoglobin are also known as anemia. At the start and towards the end of pregnancy, hemoglobin levels above 11 grams per deciliter are considered to be normal. Between three and six months of pregnancy, a small drop to 10.5 grams per deciliter is also considered to be normal.
If someone's hemoglobin levels are lower than this, the iron levels in their blood are measured too. This can help to determine whether their low hemoglobin levels are due to a lack of iron (iron deficiency). Because the body can store a certain amount of iron, another blood value is also measured to find out how full the body's iron stores are. If someone's iron stores are empty but their hemoglobin levels are normal, they are said to have latent (hidden) or non-anemic iron deficiency.
Women have several blood tests during pregnancy. One thing that is tested is their iron levels, so iron deficiency anemia can be detected early on and treated using iron supplements.