Introduction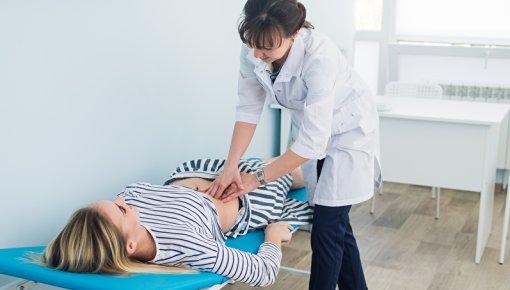 The membranes lining the stomach wall protect it from acid and germs. If this protective lining is irritated or damaged, it can become inflamed. Long-lasting inflammations can further damage the stomach lining and lead to stomach (gastric) ulcers.
Inflammation of the stomach lining is called gastritis. It's usually caused by certain or the regular use of anti-inflammatory painkillers. bacteria
There are two kinds of gastritis: acute and chronic. Acute gastritis is typically accompanied by very noticeable stomach and bowel problems that usually go away again on their own after a few days.
Chronic gastritis, on the other hand, may go unnoticed or damage the lining of the stomach over time. Sometimes it is not discovered until stomach ulcers have developed, which then cause noticeable symptoms.