Introduction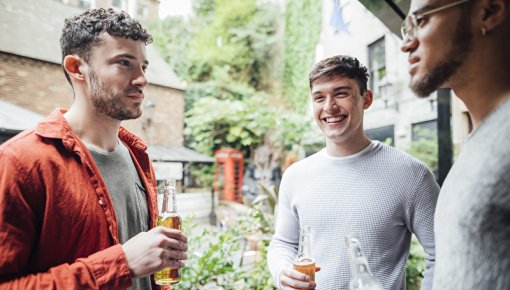 Alcohol features in a lot of people's daily lives, whether as a glass of wine with a meal, a beer after work with friends or while watching TV, or a glass of celebratory champagne. So, it's not surprising that around 20% of adults in Germany drink more alcohol than recommended. This is true regardless of age, education or gender.
Drinking alcohol in moderation from time to time is not a problem, but bigger amounts can cause problems. That is why a lot of people resolve to change their drinking habits, perhaps because:
they have realized that alcohol is not good for them.
they are on medication which cannot be taken together with alcohol.
they have realized that they drink alcohol to relieve stress or forget about their problems.
they did something under the influence of alcohol that they then regretted or that was embarrassing.
alcohol has caused disputes in their family, with friends, or at work.
It's not always easy to change drinking habits, but there are lots of strategies and support options which can help people to drink less. Free and anonymous advice is available in person, by telephone, or on the internet.