Where can you find help and advice?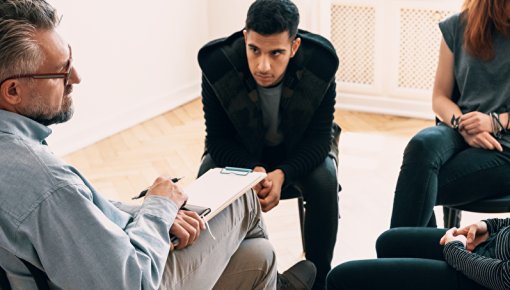 People who are worried about how much alcohol they drink can find online support programs and contact a counseling center anonymously and free of charge. Various umbrella associations' websites provide search machines to help you find local counseling centers. Such centers often also offer telephone or online counseling.
Lots of people with alcohol problems feel embarrassed or blame themselves. Alcohol problems are very common, though, and have nothing to do with guilt or personal weakness. Managing to admit that you have an alcohol problem and to seek help shows courage and responsibility. Many people later wish they had accepted help earlier.
Changing your own drinking habits takes motivation and dedication. Free-of-charge, online support programs might be a good first step. There are also a lot of counseling centers in Germany which offer support. They can also help you to find out whether you have an alcohol problem, because it's not always easy to work that out yourself. A counseling session might show you that a few simple changes could help you take control of your problems. Professional help is particularly recommended for people who are already dependent on alcohol.
It often takes a lot of effort to talk about your own alcohol consumption. It might help to know that the support offered in Germany is anonymous and free-of-charge. Nobody has to provide their name or any other personal details.
Counseling is offered in many towns and cities, as well as online, by telephone or through support programs. People who would like personal counseling but are worried about being recognized on the way to a counseling center can also visit a counseling center elsewhere. Other people find it easier to explain their problems on the phone and find support that way.