Frozen shoulder: What can help?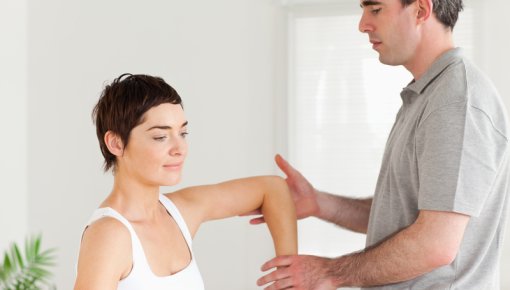 Frozen shoulder is a long-lasting and painful condition that can greatly affect everyday life. It gets better on its own at some point – but that sometimes takes quite a while. Medicine can relieve the pain, and stretching exercises may help to improve mobility.
In frozen shoulder, the shoulder gradually starts hurting over the course of several weeks. After a few months, the pain gets better but it becomes harder to move the shoulder. It may become so stiff that it's impossible to raise your arm. After a few more months, it gradually loosens up again.
It can take a long time for frozen shoulder to get completely better. A number of different treatments can help to relieve the pain and improve mobility.