How can you prevent oral thrush?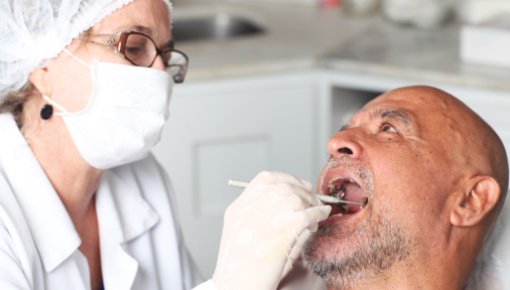 People who are otherwise healthy don't need to do anything to prevent oral thrush. But it makes sense for people who have a weakened immune system to take specific preventive measures. Research shows that antifungal drugs called antimycotics can help prevent oral thrush. Taking good care of your teeth and the rest of your mouth is also recommended.
Oral thrush is a fungal infection in the mouth and throat area. It is caused by types of yeast fungus called Candida that grow in the mucous membranes lining the mouth and throat. Most people have some of this fungus in the membranes lining their mouth and it doesn't usually cause any noticeable problems. But under certain conditions the yeast may thrive and lead to an infection. The symptoms of oral thrush include white spots or patches and red inflamed areas in the mouth and throat. It is sometimes painful and may affect your ability to taste food, eat or speak.
The risk of oral thrush is higher in people who have a weakened immune system, for instance due to a chronic disease or cancer treatment. It is also common in people who have HIV/AIDS, and is often quite distressing. Some people end up eating very little because of the pain in their mouth and throat, which can make their body even weaker.