Preventing rosacea flare-ups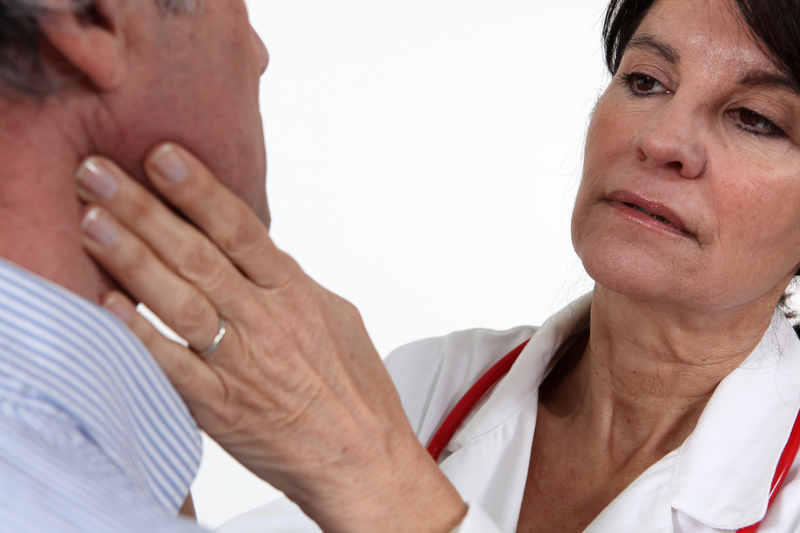 (PantherMedia / Phovoi R.)
Certain triggers make rosacea symptoms worse. Keeping a diary can help you to find possible triggers of the flare-ups. Click here to download a diary that you can print for your own use.
Certain things can make rosacea symptoms flare up. These include spicy foods, hot drinks, alcohol, cosmetics, soaps and medicines that dilate (widen) blood vessels. UV rays and extreme cold or heat can make the symptoms worse too. But different people have different triggers, so everyone has to find out for themselves what affects them. Even if you don't have rosacea, it's always a good idea to protect your skin from strong UV rays and prevent sunburn.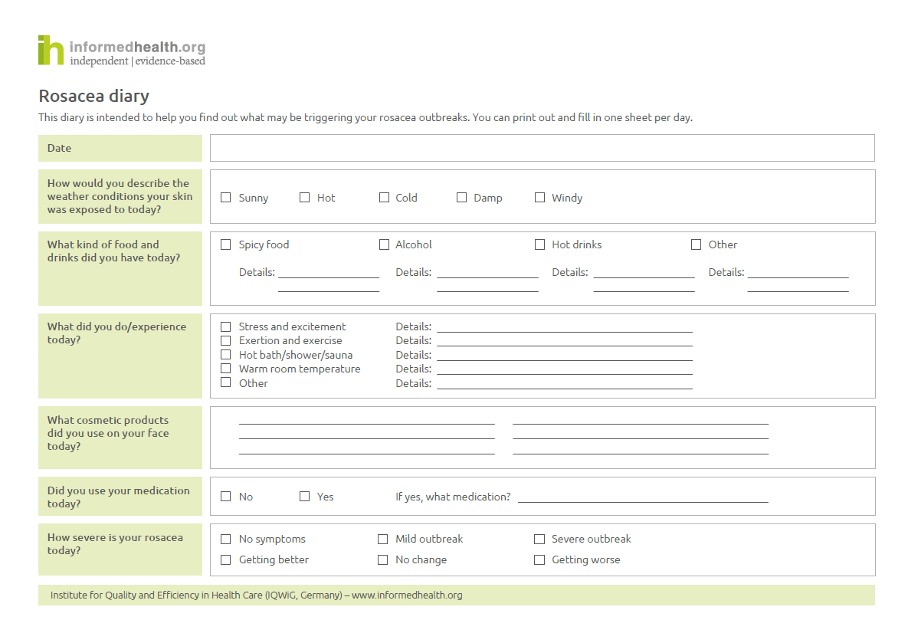 Rosacea diary
If you know what things trigger your rosacea flare-ups, you can try avoiding at least some of them. A diary can help you to find out what makes your symptoms worse. For a few weeks or months, you can make a note of
what you had to eat or drink,
what your skin was exposed to (like sunlight, wind, sweat after exercise, hot water, certain cosmetic products),
how severe the rosacea was, and
which medications you took, how often you took them, and at what dose.
If, for example, you think that a facial cream you are using is making things worse, you can stop using it for a while. The diary entries can then help you to tell whether you have fewer rosacea flare-ups or less severe symptoms once you stop using it.
Augustin M, Herberger K, Hintzen S, Heigel H, Franzke N, Schafer I. Prevalence of skin lesions and need for treatment in a cohort of 90 880 workers. Br J Dermatol 2011; 165(4): 865-873.
National Rosacea Society (USA). Patients' perspectives: living with rosacea. Dermatol Nurs 2007; 19: 105-110.
Rebora A. Papulopustular rosacea. In: Williams H, Bigby M, Diepgen T, Herxheimer A, Naldi L, Rzany B (Ed). Evidence-based Dermatology. London: Blackwell Publishing; 2008. pp. 105-110.
Van Zuuren EJ. Rosacea. N Engl J Med 2017; 377(18): 1754-1764.
IQWiG health information is written with the aim of helping people understand the advantages and disadvantages of the main treatment options and health care services.
Because IQWiG is a German institute, some of the information provided here is specific to the German health care system. The suitability of any of the described options in an individual case can be determined by talking to a doctor. informedhealth.org can provide support for talks with doctors and other medical professionals, but cannot replace them. We do not offer individual consultations.
Our information is based on the results of good-quality studies. It is written by a team of health care professionals, scientists and editors, and reviewed by external experts. You can find a detailed description of how our health information is produced and updated in our methods.