What exercises can help relieve pain under the foot?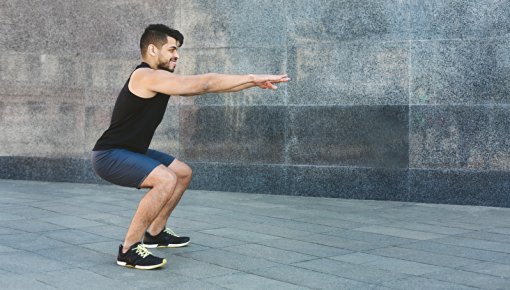 Stretching and strengthening exercises are part of the standard treatment for plantar fasciitis – and one of the things you can do yourself. As the following examples show, you can stretch and strengthen the band of thick connective tissue in the sole of your foot (the plantar fascia) without having to use any special equipment.
If you have an inflamed plantar fascia (a condition known as plantar fasciitis), it's important to avoid heavy strain on the affected foot for the time being. This means avoiding things like running or hiking. But you don't need to keep the foot still.
When the pain starts to wear off, stretching and strengthening exercises can provide extra relief. The exercises themselves can be a little painful. You can consult a physiotherapist or doctor to find out which exercises are suitable for you.
If you have pain under your foot, you can try the exercises below. If you have problems with both your feet, you will need to do one foot and then the other in some cases.