Introduction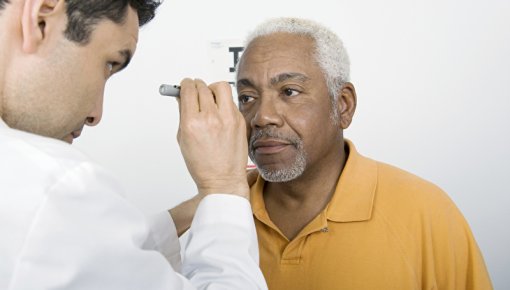 Our eyesight often gets worse with age. In addition to this normal aging effect, people may also develop eye diseases that impair their vision, or even lead to blindness. Glaucoma is one of the more common eye diseases.
The term " glaucoma" is used to describe a number of different eye conditions, all of which involve damage to the optic nerve. This damage leads to ever larger gaps in the field of vision, which usually go unnoticed at first. Your field of vision is what you can see when you look straight ahead, without moving your eyes. In advanced stages, your ability to see things sharply (visual acuity) also gets worse.
Over 80 percent of people who have glaucoma have a form called open-angle glaucoma. This form progresses slowly, and damage to the optic nerve doesn't cause vision problems for many years. Eye drops and surgery are the most commonly used treatments. Angle-closure glaucoma is less common: This type can go unnoticed for a long time, but then very suddenly cause severe vision loss and other problems.