Treatment options for glaucoma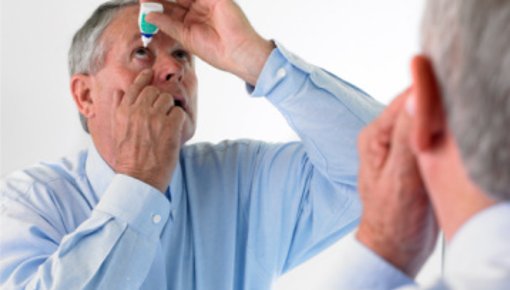 Glaucoma can be treated with medication (eye drops), laser therapy or surgery. The aim of treatment is to lower the pressure in the eye, thereby reducing the risk of impaired vision or blindness.
The term "" is used to describe a number of different eye conditions, all of which involve damage to the optic nerve. This leads to ever larger gaps in the field of vision. The field of vision is the area you can see without moving your eyes. In advanced stages, your ability to see things sharply (visual acuity) also gets worse. One common cause is too much pressure inside the eye. This pressure is called .
Lowering the can help to delay or stop the gradual progression of vision loss. Glaucoma can't be cured, though, because existing damage to the optic nerve can't be reversed.
The following information describes the treatment options for the by far most common form of , known as primary open-angle (POAG). But some of these medications and treatments are suitable for acute angle-closure too.