Managing medication for long-term conditions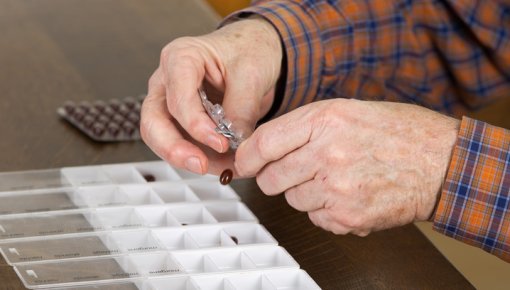 Many people need to take medication on a permanent basis. But it can be difficult to keep taking medication over a long period of time, especially if you need several different drugs. Then, a number of tools and strategies are available to help you.
If you're having trouble taking medication every day, you're not alone. Even just remembering to take it regularly isn't that easy.
There are many different things that can help you take long-term medication and they are especially helpful if they're combined. These include:
Talking with your doctor or pharmacist regularly to learn more about the drugs and how to use them
Packaging or containers that make it easy to know exactly when and how the drugs are supposed to be used
Motivational talks with a therapist or learning behavioral techniques to make long-term medication use easier
Electronic reminders to take your medication using special devices or a message on your cell phone
Studies have not yet shown whether these strategies are actually useful, or how effective they are. One reason is that participants needed to take long-term medication for a variety of different reasons, so they all had to follow different instructions on how to take their medication.
Also, the studies looked at a lot of different strategies for taking medication that weren't always comparable. Specifically, there was no research observing the effects over several years. So the benefits of individual support strategies need to be examined in further studies.