Medications for children: Getting the dose right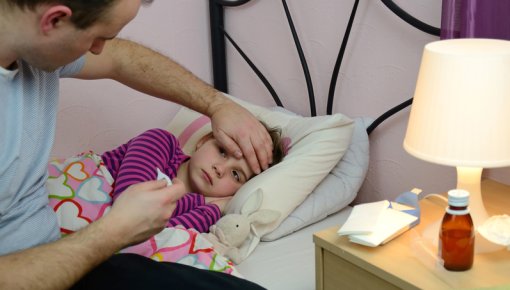 When children are ill, parents can help them get through it by calming, consoling and distracting them. They may have to give the child medication too. That is not always easy.
In children, many illnesses will go away on their own after a while and don't need to be treated with medication. So it may be worthwhile considering whether treatment with medication is really necessary, and if the pros outweigh the cons.
For medication to work properly, it's important that it's taken as recommended. This can sometimes be difficult, especially if you are dealing with younger children. They might keep their mouth tightly shut, spit tablets out again, or protest loudly against taking any medicine. This can be stressful – for both the parents and the child. If you're stressed, mistakes are more likely to happen when measuring a dose of medicine, or you might forget to give the medicine.