Ingrown toenail treatment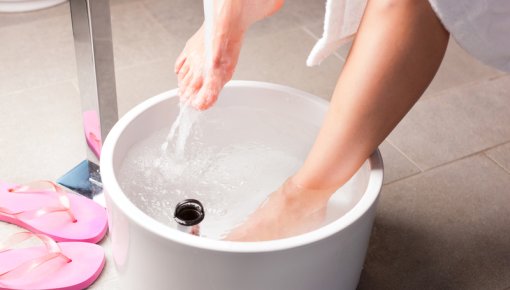 If a toenail grows into the skin, it can lead to a painful inflammation or infection. In mild cases, treatments like antiseptic creams are often enough. But surgery may be needed if the ingrown toenail is chronically inflamed or infected, producing pus.
Ingrown toenails are common. There are a number of different treatment options, depending on how severe the symptoms are.
Things like creams, small pieces of cotton wool or toenail braces are usually enough to relieve mild symptoms. You don't have to go straight to the doctor. If you feel unsure about the treatment, you can see a podiatrist (foot specialist).
If these approaches don't help or if the ingrown toenail hurts a lot, produces pus or is constantly inflamed, surgery is an option. This usually involves cutting out the inflamed or infected tissue and removing about one third of the toenail, or sometimes even the entire nail.