Inguinal (groin) hernias in men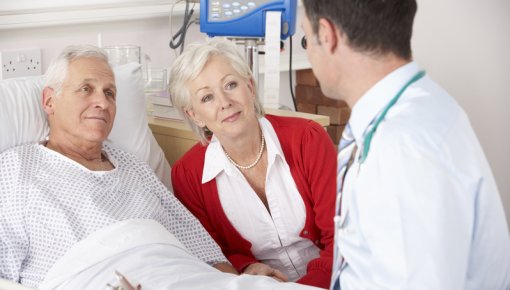 Inguinal (groin) hernia surgery is one of the most common surgical procedures in Germany. Surgery for an inguinal hernia can be either open or minimally invasive (laparoscopic). It is not always necessary, though.
Inguinal hernias often don't cause any severe symptoms, and can be treated quite effectively with surgery. But there are still a few issues to consider: When is surgery not needed? What risks are involved? And which is better: open or minimally invasive surgery (laparoscopy)? How soon after surgery can I start putting pressure on that part of my body again?