Introduction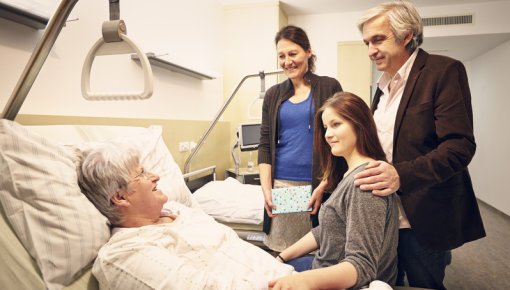 Over 16 million inpatient operations are performed every year at hospitals in Germany alone. Numerous outpatient operations are done in doctor's offices too. The most common procedures involve joints like the hip, knee or shoulder, and internal organs such as the stomach, gallbladder, uterus (womb) or bowel.
Exactly what a certain type of operation involves will depend very much on the specific situation: It might be quick and easy to do in one patient, and difficult and risky in another. Some operations can be done using just local anesthesia, whereas others require a general anesthetic. Surgery is often one treatment option among several – and sometimes it is the only option. Some operations can save your life, whereas others may not be needed.
But all kinds of surgery have one thing in common: Most people would rather avoid them altogether – they may be nervous or even afraid to "go under the knife." For this reason, many of them want to know as much as possible about the chances of success and possible risks related to their upcoming surgery. That includes finding out about things like the best way to cope with anxiety before surgery and relieving pain afterwards.
Whether or not surgery is successful depends on more than just the procedure itself: Careful preparation and good follow-up care are often critical for the long-term success of an operation, and patients themselves also need to be actively involved.