At the hospital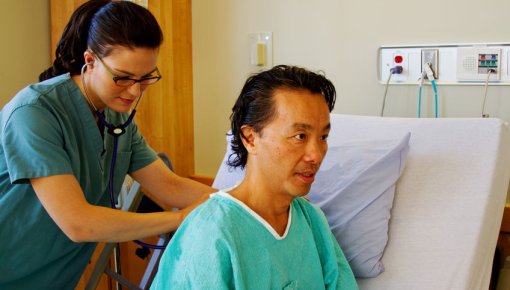 Certain treatments and surgical procedures are only possible in a hospital where a team of doctors, nurses and other medical staff can provide more attentive care. Hospitals have more specialized equipment and medical experts from different fields.
If you have to go for hospital treatment, your doctor will usually recommend a suitable hospital nearby. You will be given a referral slip from your doctor to turn in at the hospital.
Specific procedures and treatments may have to be carried out by specialists who have more experience in that area, which is something that not every hospital can provide. If you have statutory health insurance, treatment costs will only be covered at hospitals that have been approved by statutory health insurers. Some hospitals are private and only admit patients who are privately insured or willing to cover the costs themselves.