Insect venom allergies: Short-term and long-term treatment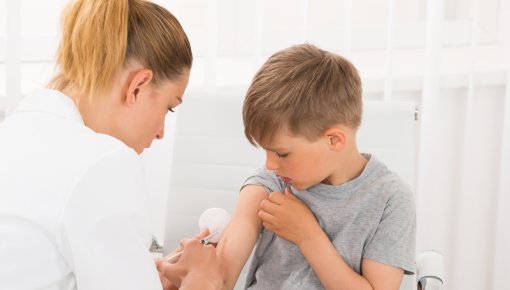 Insect venom allergies are most commonly caused by bee stings and wasp stings. More severe allergic reactions can quickly be treated using an emergency kit. Allergen-specific immunotherapy (desensitization) is often successful in the treatment of insect venom allergies: It can prevent severe allergic reactions.
Insect stings or bites can have unpleasant effects in people who are allergic to them: Within a very short amount of time they can cause swelling around the sting or bite, nausea, dizziness, a rash, breathing difficulties and – in rare cases – even life-threatening cardiac arrest (where their heart stops beating).
Living with this risk can be frightening. But it's still important to stay calm if you get stung by an insect that you're allergic to. Severe consequences are very rare if the medications in the emergency kit are used soon enough.
Unlike many other allergies, insect venom allergies can be treated with allergen-specific immunotherapy (desensitization). This involves allowing the immune system to gradually get used to the insect venom. Most people who complete this treatment are no longer at risk of having dangerous reactions to the insect venom for a long time afterwards.