Pelvic floor exercises and vaginal pessaries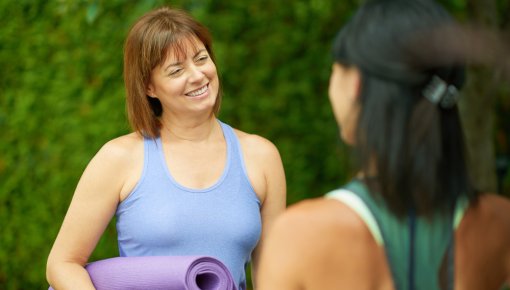 Regular pelvic floor exercises can improve problems caused by a pelvic organ prolapse. Vaginal pessaries can also help, but they aren't suitable for every woman.
In mild or moderate cases (first- to third-degree prolapse), surgery can often be avoided. Sometimes the organs move back into the correct position on their own, or at least don't drop down further. Many women find that doing pelvic floor exercises and/or using a vaginal pessary is enough to improve the symptoms.
But there's no guarantee that these treatments will make the symptoms go away. Especially pelvic floor exercises have their limits if the organs have slipped down far. In studies on pelvic floor exercises, between 3 and 10 out of 100 women ended up deciding to have surgery after all.
Our decision aid can help you to decide whether or not surgery is a suitable option for you. It summarizes the main pros and cons of the different treatment options.