Pulmonary embolism during pregnancy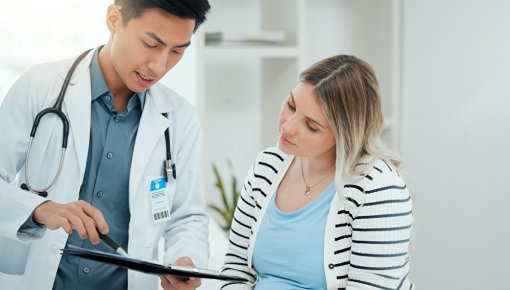 Pulmonary embolism during pregnancy can be treated with heparin, a medication that prevents blood clots. Heparin doesn't harm the unborn child. The pregnant woman stops taking it as close as possible to giving birth because it increases the risk of bleeding.
Hormone levels change during pregnancy, which makes blood-clotting more likely. This increases the risk of pulmonary embolism. A blood clot that breaks free from the wall of a blood vessel and travels through the bloodstream can become lodged in the lungs and block a vessel there. The risk of pulmonary embolism is highest just after giving birth.