What are ticks and how can they be removed?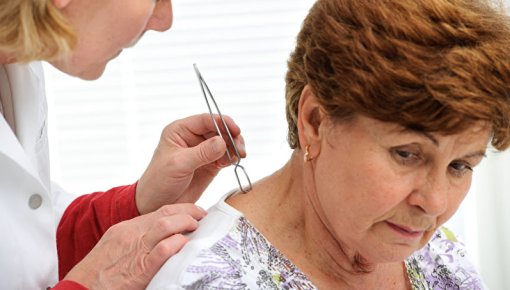 Contrary to popular belief, ticks are not insects – they are spider-like arachnids. Adult ticks have eight legs, a round body, and are just a few millimeters in diameter. When ticks feed on blood, their bodies can swell up quite a bit.
The castor bean tick is the most commonly found tick in Europe. These ticks mostly feed on the blood of host animals like rodents and deer. The blood of the host animals may contain germs, which are then transferred to the feeding ticks and can be passed on to humans later on.
Ticks survive the winter by living underground. As soon as it gets warmer than 8 degrees Celsius (about 46 degrees Fahrenheit), they become more active again and start looking for hosts to feed on – both animals and humans. Ticks are usually active from March to November – mostly in forests, meadows, parks and gardens. They prefer warm and moist places, and often seek out bushes and grass or spots near the edge of paths or in undergrowth.
It is widely believed that ticks drop down on you from trees, but that's not true. Instead, they usually attach to you when you brush against them, often while walking through tall grass or shrubs. Dogs and outdoor cats commonly pick up ticks because they often walk through undergrowth and shrubs.