What surgical procedures are used to treat hemorrhoids?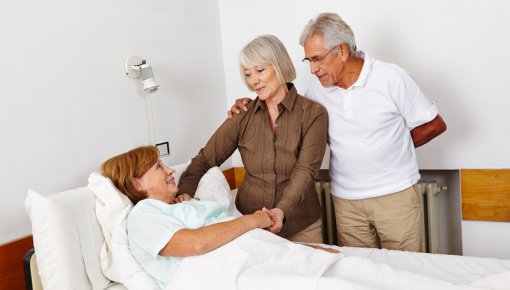 Sometimes the symptoms of enlarged are so bad that treating the symptoms alone is no longer enough. Then there are various procedures that can be done to remove the tissue that is causing problems.
Hemorrhoids are normal "cushions" of tissue filled with blood vessels, found at the end of the rectum, just inside the anus. If they become enlarged, they can cause unpleasant symptoms. The most suitable type of treatment will mainly depend on the size of the and the severity of symptoms. Each approach has its own advantages and disadvantages. Depending on the procedure, side effects can occur – some more severe than others.
Sclerotherapy and "rubber band ligation" ("banding") are generally carried out as day procedures, without an anesthetic. If someone has grade 3 or grade 4 , doctors often recommend surgery. A general or local anesthetic is usually needed for this. You then have to stay in the hospital for a few days, and stay off work for some time too.