When is surgery considered or needed?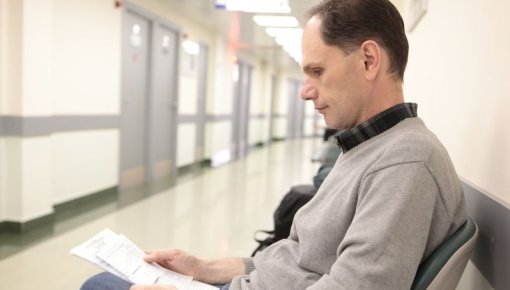 Most people with carpal tunnel syndrome only consider having surgery if other treatments don't provide enough relief. Surgery can help relieve symptoms or make them go away for good, but it is not without risks.
In carpal tunnel syndrome the median nerve, which runs through the carpal tunnel in your wrist, is squashed. This can cause pain, tingling and numbness, and affect certain hand movements. Surgical treatment involves cutting a fibrous band on the inside of the wrist, known as the flexor retinaculum. The aim is to reduce pressure on the median nerve. This is one of the most commonly performed surgical procedures in Germany.
Although surgery sometimes makes the symptoms go away for good, it's not always necessary. Other treatments are usually preferred, especially if the condition is still in an early stage. Urgent surgery is usually only needed for treating a very uncommon condition called acute carpal tunnel syndrome.
There are two possible surgical procedures:
Open carpal tunnel release: The surgeon makes a cut on the inside of the wrist, and then cuts right through the flexor retinaculum.
Endoscopic carpal tunnel release: Here the surgeon has to make a cut on your palm and your wrist. They insert a very small camera (called an "") through one of the cuts to monitor the procedure, and guide an instrument through the second cut to then cut right through the flexor retinaculum. Another endoscopic technique involves using just one small cut in the wrist.
These two approaches are equally good at relieving symptoms and associated with similar risks. Recovery times may be a little shorter after endoscopic procedures, allowing people to return to work sooner.
The surgery is typically done at a day clinic but can also be performed in a hospital. Usually only a local anesthetic is needed to numb the hand or arm, but a brief regional or general anesthetic might also be used.