When is tonsil surgery a good idea in adults?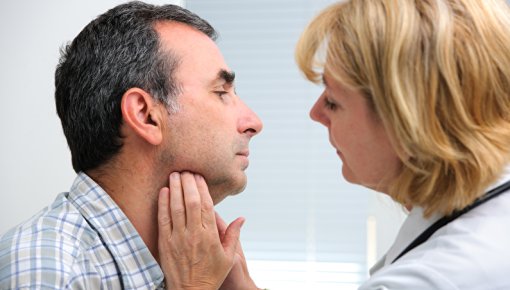 Recurrent tonsillitis not only occurs in children, but in adults too. Although surgery can prevent tonsillitis, it is associated with certain risks. The main one is bleeding after surgery.
Inflammation of the palatine tonsils can lead to a sore throat and difficulty swallowing. If the inflammation is caused by bacteria, it is often treated with antibiotics at first. If the tonsils keep on becoming inflamed, doctors may suggest having them (partially) removed instead. It is important to carefully consider this option before making a decision: On the one hand, there's the hope that surgery will reduce the number of throat infections or make them go away completely. On the other, the surgery carries risks and there's no guarantee that it will help in the long term.
Surgery is only considered if
the person has bacterial tonsillitis at least three to five times a year,
they have taken antibiotics for it several times, and
the symptoms greatly affect their everyday life.
If possible, it is also important to rule out that the infections are being caused by a virus. It is not always easy to tell the difference between bacterial and viral tonsillitis. Bacteria can be detected using a throat swab.
The typical symptoms of bacterial tonsillitis are:
Fever (above 38°C / above 100.4°F)
Swollen and painful lymph nodes in the neck
A white or yellow coating on the tonsils
No cough
Surgery may also be considered if complications occur, such as a build-up of pus around the tonsils (known as a peritonsillar abscess or quinsy).