Do antibiotics make sore throats go away quicker?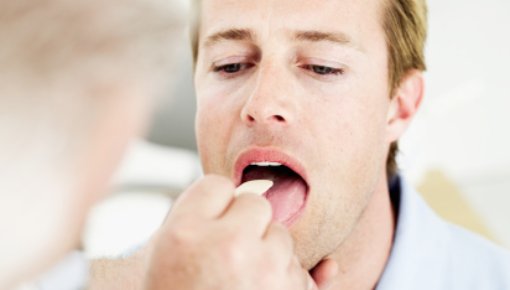 Antibiotics can shorten the length of throat infections by between half a day and one day on average. But they can have side effects, and using too much increases the risk of becoming resistant to them.
A lot of people go to the doctor because of a sore throat – particularly in the cold season. Sore throats are often caused by a common cold, and sometimes by a throat or a tonsil (tonsillitis). People may then wonder whether or not to take . But won't help in most cases: Sore throats that are part of a common cold are usually caused by viruses, and don't fight viruses. Antibiotics only help in people who have a bacterial infection, such as bacterial tonsillitis. Most sore throats go away on their own within a week anyway, without any special treatment.
Certain symptoms suggest that the sore throat is being caused by a bacterial . If you have a fever and swollen tonsils with a coating of white or yellowish spots on them, but you don't have a cough, you could have bacterial tonsillitis. Doctors can find out whether it's bacterial using a throat swab to get a sample of secretions from your throat or tonsils. The sample can be tested straight away in what is known as a rapid test, but the results aren't very accurate. They are somewhat more accurate if the sample is sent to a lab and checked for there. This is hardly ever done, though, because it takes 2 to 3 days to get the results back. So are usually prescribed based on symptoms alone, if the throat is suspected to be caused by . This means that a number of people who take don't benefit from them because their sore throat is caused by a viral .