Acute gout attacks: Pain relief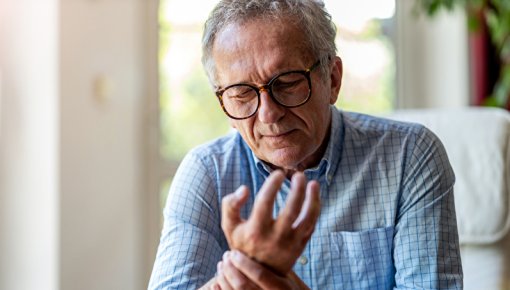 Gout attacks are one of the most painful joint problems. Anti-inflammatory painkillers and steroids can help relieve the pain. The gout medication colchicine is another option – but it has a slower effect.
Gout is caused by high uric acid levels and leads to joint pain and swelling. If the amount of uric acid in the body is too high, crystals may start to form in the joints and cause a painful gout attack. The pain and swelling are usually at their worst 6 to 12 hours after an attack starts. It usually takes about a week for the swelling to go down and the joint to recover. Acute pain can be relieved with anti-inflammatory painkillers or short-term steroid treatment. These medications start working within one hour.