Blood test for Down, Edwards and Patau syndrome (NIPT)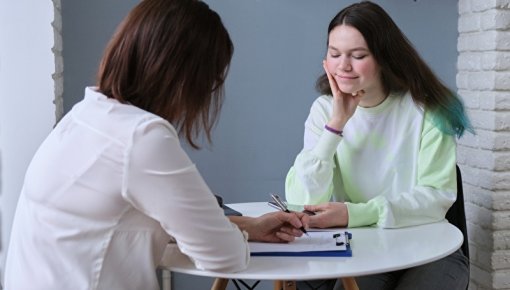 Non-invasive prenatal testing (NIPT) can detect Down, Edwards and Patau syndrome in unborn babies. But further examinations (like amniocentesis) are needed to make a definite diagnosis. In Germany, the costs of NIPT are only covered by statutory health insurers in certain situations.
Non-invasive prenatal testing (sometimes also called non-invasive prenatal screening, or NIPS) is a blood test that is done in pregnant women. It examines unborn babies' DNA to check for rare genetic mutations known as trisomy 13, 18 and 21. These conditions can have various effects on the child's physical and mental development. Trisomy 21 (Down syndrome, also called Down's syndrome) is the most well-known. Trisomy 18 is called Edwards syndrome, and trisomy 13 is called Patau syndrome.
The NIPT for trisomy syndromes isn't one of the generally recommended prenatal examinations for pregnant women. It is a genetic test. In Germany, statutory health insurers now cover the costs of this test (since July 2022) – but only if a woman has decided together with her doctor that it makes sense to do the test in her personal situation.
If the test is an option, the doctor is obliged to provide detailed information about the possible consequences beforehand. A number of manufacturers offer non-invasive prenatal tests with names such as "Harmony test," "Panorama test" and "Praena test ."