What helps reduce nausea in pregnancy?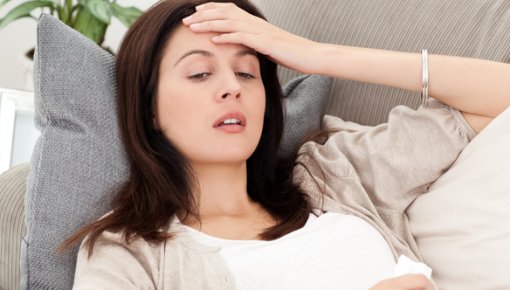 Common medications for nausea and vomiting are often used for this purpose in pregnancy too, as is ginger. But there is only little scientific research on their effectiveness in pregnant women.
Nausea and vomiting are common in early pregnancy: At least half of all women are affected by nausea in the first few months. It's often called morning sickness because it tends to be worse in the mornings, but it may last all through the day too. Although it can be difficult to deal with nausea and vomiting that lasts several weeks, these problems usually don't have any consequences for the mother and her child. In most cases they are even a sign that the unborn child is developing well.
It's not known why pregnancy is so often accompanied by nausea. Hormonal changes are believed to play an important role. It also isn't clear whether stress or psychological problems cause or worsen the symptoms.
Morning sickness typically starts between the sixth and eighth week of pregnancy and is gone by the end of 16 weeks. It lasts longer in some women, though. Nausea and vomiting become more of a problem if you feel extremely unwell and it becomes difficult to eat enough and follow a balanced diet. Severe nausea may also be a sign of other illnesses, such as gastroenteritis (stomach bugs), migraines, or gallbladder or pancreas disease.
About 1 out of 100 pregnant women experience an especially severe form of morning sickness with frequent and violent vomiting. This can lead to weight and fluid loss, which can also endanger the child. So it usually has to be treated at a hospital.