Weight gain in pregnancy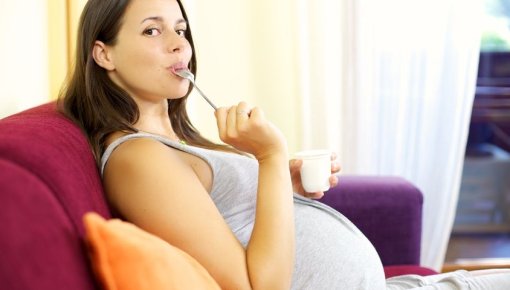 It is important for pregnant women to have a balanced diet, both for themselves and their child. This helps them put on a good amount of weight. But how much weight gain is considered to be "normal" in pregnancy? When is it a good idea to change your diet and get more exercise? And how can you lose weight again afterwards?
In pregnancy the body changes to nurture and feed the unborn child. So weight gain increases in the last few months of pregnancy. This weight gain doesn't only come from the growing child. The body gradually stores more water, which is needed for the child's circulation, the placenta and the amniotic fluid, among other things.
Most women can simply trust their own appetite when it comes to eating during pregnancy. They don't need a special diet, and can eat what tastes good to them and what feels right. But it may be a good idea for some pregnant women to change their diet and get more exercise, including women who are very overweight, gain weight very quickly, or have gestational diabetes.