Weight gain in pregnancy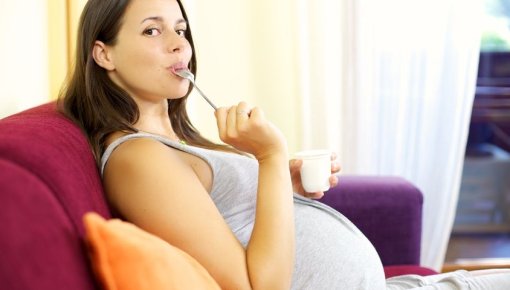 It is important for pregnant women to have a balanced diet, both for themselves and their child. This helps them put on a good amount of weight. But how much weight gain is considered to be "normal" in pregnancy? Can mothers-to-be eat as much as they like? And how can they lose weight again afterwards?
"Don't worry – the weight will soon drop off when you start breastfeeding!", "Be careful – I never lost the weight after my second baby", "Eat anything you want – you're eating for two!"… As with so many issues surrounding pregnancy, it often seems as though everyone has an opinion about weight gain. With all the contradictory advice going around, it can be hard to know what to do.
Most women can simply trust their own appetite when it comes to eating during pregnancy. They don't need a special diet, and can eat what tastes good to them and what feels right. But it may be a good idea for some women to change their diet and get more exercise, including women who are very overweight, gain weight very quickly, or have gestational diabetes.