Cervical cancer: Screening and prevention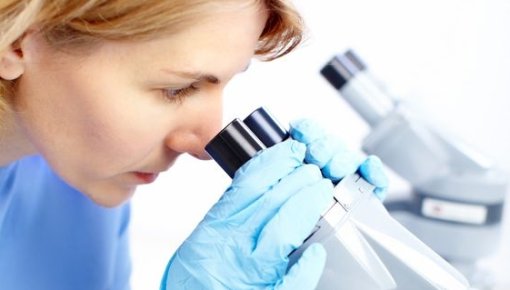 Regular can prevent cervical cancer. But it can also lead to unnecessary treatments to remove abnormal tissue (dysplasia).
Cervical cancer (medical term: cervical carcinoma) develops when cells at the opening of the cervix change and become abnormal. Abnormal tissue can be discovered through and then removed before it has a chance to possibly develop into cancer. So this type of can also be seen as a form of prevention. Since it was introduced in the 1970s, there has been a big drop in the number of women with cervical cancer.
For this reason, statutory health insurers in Germany cover the costs of regular cervical in women aged 20 and over. The consists of a Pap test (smear test) to look for abnormal cells and a test for human papillomaviruses (HPV), which are considered to be the main cause of cervical cancer. Research has shown that HPV tests are also suitable for cervical cancer screening.
Women between the ages of 20 and 34 can have a free Pap test done once a year. From the age of 35, women are offered a combined test that includes a smear test and a test for certain human papillomaviruses (an HPV test) every three years.
You can download more information on the tests offered to women between the ages of 20 and 34 and those offered to women aged 35 and over from the German Federal Joint Committee's website.