Depression after childbirth – What can help?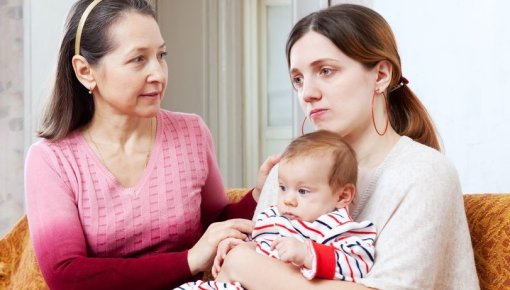 Pregnant women usually expect the days and weeks following the birth of their child to be a happy time. But many have also heard of the "baby blues": sadness and severe mood swings that often start a few days after giving birth. If the sadness doesn't go away, it might be the start of depression.
Taking care of a newborn baby is a real challenge. It is sometimes difficult to deal with all of the changes that need to be made to care full-time for a new baby. Coping with the everyday stress and getting used to your new life can be very exhausting – and sometimes it may even be depressing. Besides the many positive emotions, it's perfectly normal to have mood swings or feel irritated.
But these phases usually don't last long, and they go away by themselves once things have settled down a bit. If the sadness turns into a lasting depression, though, it can greatly affect the mother's relationship with her child. So it's important to take deep unhappiness and mood swings after childbirth seriously, and get more support. Depression after childbirth is called postnatal (or postpartum) depression.