Does medication work?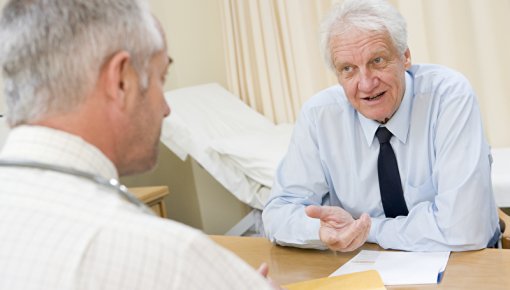 Medications that are swallowed or applied to the skin can delay ejaculation by a few minutes. These treatments are considered if premature ejaculation has become a major problem. Both types of medication can have side effects too.
Some men already have an orgasm before penetration or shortly afterwards. If this happens almost all the time and becomes a problem for a man, it is considered to be premature ejaculation.
The treatment options are medications that can be swallowed or that can be applied to the tip of the penis (glans). In Germany, the costs of these medications aren't covered by statutory health insurers because they are categorized as "lifestyle drugs," meaning that they don't meet the legal requirements for reimbursement.
Men who decide to have treatment with medication usually choose a type of drug known as selective serotonin re-uptake inhibitors (SSRIs), which are usually taken as tablets. SSRIs are typically used to treat depression. When treating premature ejaculation, one of their side effects becomes useful: SSRIs also increase the time it takes until ejaculation occurs.
Creams, gels or sprays that contain a local anesthetic are an alternative. They are applied to the head of the penis and make it less sensitive.
Medications can also interfere with other drugs being taken at the same time. So it's a good idea to let your doctor know about any other medication you are using before you start treatment with a new medication. This is also important because of medication intolerances or allergies.