Fever in children: When to see a doctor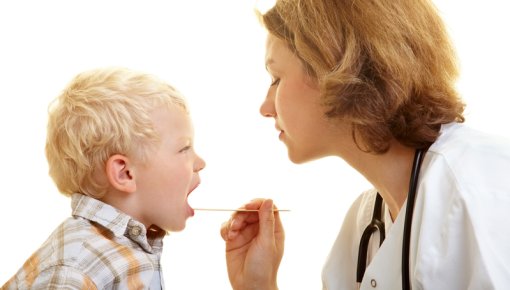 When children have a fever, it is usually caused by a harmless infection. But many parents start to worry if their child's temperature starts rising. Knowing what to look out for can help them decide whether to take their child to the doctor.
If a child has a fever, parents often wonder whether it could be something serious, whether they should go to the doctor or whether they should use medication to lower the fever. Generally speaking, if you feel unsure and worried, it's better to see a doctor. Simply calling the doctor's practice may already be enough because you might get the answers you need over the telephone.
For instance, many common children's illnesses cause a typical rash as well as fever. If your child has typical symptoms of a more serious illness, it's a good idea to go to the doctor. It's also advisable to seek medical advice if the fever stays high, comes and goes in waves or if the child's health declines despite treatment. And it can be a good idea to see a doctor if the child has a febrile seizure.
The course of an illness can change quite suddenly in children: Parents shouldn't hesitate to go back to the doctor on the same day if necessary. They are the best judges of whether their child is behaving abnormally, reacting differently, being less active than usual, feeling very poorly or not drinking enough. Their judgment and experience are very important, and can also be of great help to the doctor.