Introduction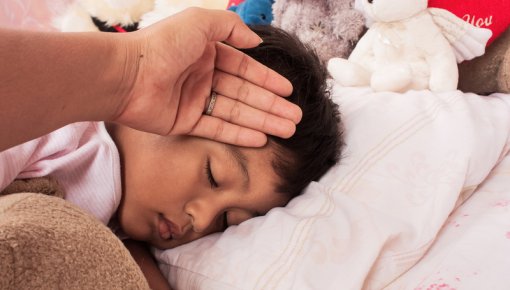 "My child has a high temperature" – not an unlikely event in the lives of parents with young children. Children are more likely to get a fever than adults are. Fever is one of the most common reasons why children are brought to the doctor or to the hospital for out-of-hours medical advice.
Children are considered to have a fever if they have a body temperature of 38.5°C (101.3°F) or more, and babies under three months old are already considered to have a fever at a body temperature of 38.0°C (100.4°F) or more.
Many parents start to worry if their child has a rising temperature. And they may wonder whether they need to see a doctor or go to the emergency room. But you can hold off at first: Most children with a fever have a harmless virus. The child can then be cared for at home and will feel better again within two or three days. Their bodies can fight off the viruses without any extra help.
Only about 1 out of 100 children with fever have a serious medical problem that needs to be treated by a doctor. In most cases bacterial infections such as pneumonia are then to blame.