What are febrile seizures?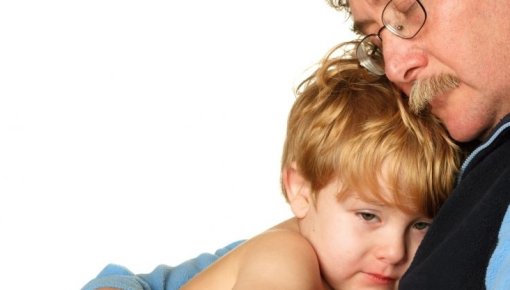 Febrile seizures are most common in toddlers. Although they can be very alarming, they're usually not dangerous. Children are exhausted after a seizure but will usually recover within about an hour.
Febrile seizures may occur in children if their temperature rises quickly or if they have a very high temperature. During a febrile seizure, muscles in their body contract suddenly ("spasm"), they lose consciousness or don't respond to you. Their arms and legs may twitch and jerk, or their body may become unnaturally stiff and rigid. Sometimes their arms and legs relax quite suddenly again. Many children have dilated (big) pupils or a fixed gaze. Often their eyes roll back. Their lips or face may turn blue.
About 2 to 4 out of every 100 children will have had at least one febrile seizure before the age of five – usually between the ages of 12 to 18 months. Babies can already have febrile seizures at body temperatures as low as 38°C (100.4°F). Febrile seizures don't affect the child's development.
But it's still a good idea to have a doctor examine the child if it is their first febrile seizure. In rare cases, a febrile seizure may be a sign of another medical condition, such as epilepsy. Additional examinations can be used to rule out that possibility.