How can you prevent the spread of herpes in sexual relationships?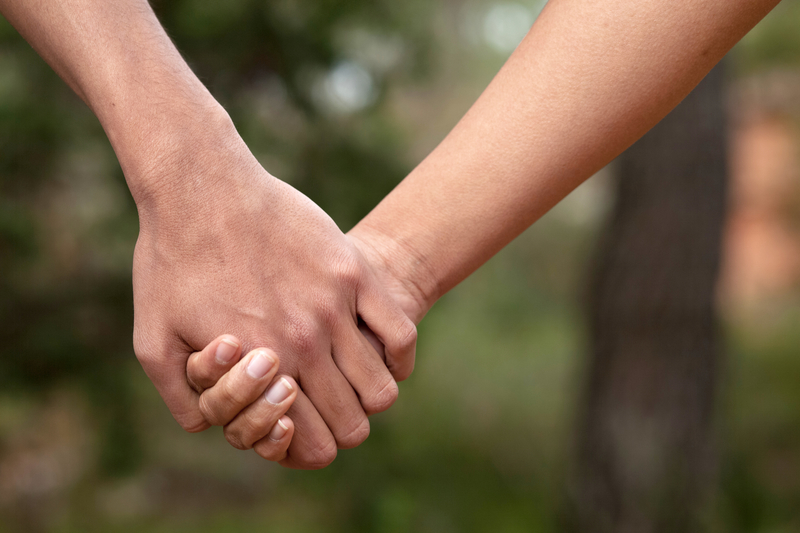 (PantherMedia / lightpoet)
Herpes viruses are most likely to be transmitted during an outbreak, so it's better to not have sex during this time. Herpes can also be passed on to others in symptom-free phases, though. This risk can be reduced considerably by using condoms.
If you have genital herpes, there are some things you can do on your own to protect your partner from infection. The main things are
not having sex during an outbreak,
using condoms during symptom-free phases, and
talking openly with your partner about the disease.
Preventive treatment with antiviral medication may be an option for people who have genital herpes very frequently. This medication inhibits the activity of the virus, thereby lowering the risk of infecting partners.
How big is the risk of infection?
The likelihood of being infected with genital herpes during sex depends on many factors, including how often you have sex, whether and how frequently you use condoms, and how long your partner has already been infected. Someone who has had the virus for a long time is less contagious than someone who has just been infected. In general, women have a higher risk of becoming infected than men. Having other sexually transmitted diseases such as HIV also increases the risk of transmission.
In studies with couples where one partner had genital herpes, the other partner became infected within one year in 5 to 10% of the couples. The people in these studies only rarely used condoms, though – and if they did, it was mostly during an outbreak. One of these studies showed that infection occurred in an estimated 1 out of 1,000 sexual acts.
Should you get tested?
It's a good idea for the partners of people with genital herpes to have a blood test for herpes antibodies. This can help them to decide whether to use antiviral medication as protection, for example. Both partners may already have the same virus type. Then there's no reason to take medication to protect each other.
If one of the partners has HSV-1 or cold sores and the other one has HSV-2 or genital herpes, they could infect one another with the other virus. If one partner has herpes viruses in their body and the other doesn't, condoms are one way to prevent infection.
How effective is medication at preventing infection?
If you have genital herpes, you will probably be somewhat less likely to infect your partner if you use antiviral medication for prevention. The medications used for this purpose include aciclovir, famciclovir and valaciclovir. They must be taken every day over a long period of time, though. One study showed that over a period of eight months,
4 out of 100 people became infected when the partner with the virus took a placebo, and
2 out of 100 people became infected when the partner with the virus took antiviral medication every day.
These couples were also advised to use condoms as well – but many didn't use them consistently. So it's not clear whether taking antiviral medication can lower the risk of infection even further if you always use condoms anyway, or whether using condoms is just as effective on its own.
Whether or not you would like to use preventive medication is ultimately an individual decision. Many factors can play a role, such as how long you or your partner have had the infection, how frequent and severe the outbreaks are, whether you are male or female, the frequency of sexual contact and whether you use condoms.