Living with fibroids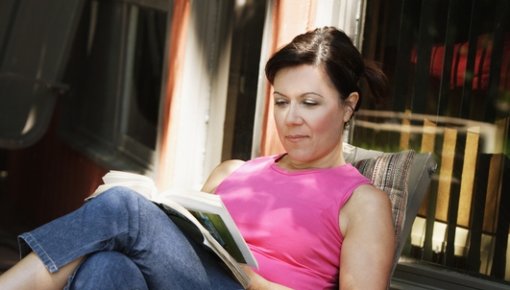 If fibroids cause symptoms, they can affect your quality of life. When deciding whether to have treatment, being able to deal with the symptoms in everyday life is one important factor for many women.
Even though these benign (non-cancerous) growths aren't always noticeable, if they cause severe symptoms they can really affect your everyday activities. A lot of women say their fibroids are painful and can put them out of action for days at a time.
The treatment for fibroids will depend on the woman's symptoms, as well as on her personal situation and age: For some women the biggest problem is their heavy periods, cramping pain and exhaustion. Others are more worried that they might not be able to have children. Because the symptoms tend to get better during menopause and then generally disappear completely, women in their mid-40s and women in their early 20s will often prefer different treatments.
But they all want to know what they can do themselves to better cope with the symptoms. Many women find their own way to keep the impact on their everyday life to a minimum.