The treatment options for tennis elbow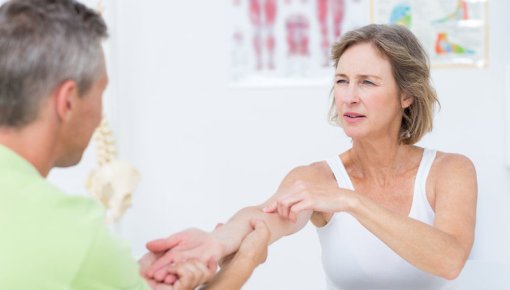 The symptoms of tennis elbow or golfer's elbow usually go away after a few months even without any special treatment. Stretching and strengthening exercises can help make the symptoms clear up faster. Many of the other treatments on offer haven't been proven to work.
Tennis elbow or golfer's elbow can be persistent and make many everyday activities more difficult. They are painful and usually limit the mobility of the arm and wrist. The typical symptoms on the outside and inside of the elbow may occur after regular, repetitive strain on the arm muscles.
The list of treatment options is long, but there has hardly been any research on many of them. There aren't really any studies on treating golfer's elbow. Golfer's elbow can generally be treated in a similar way to tennis elbow.