What helps against chronic ankle instability?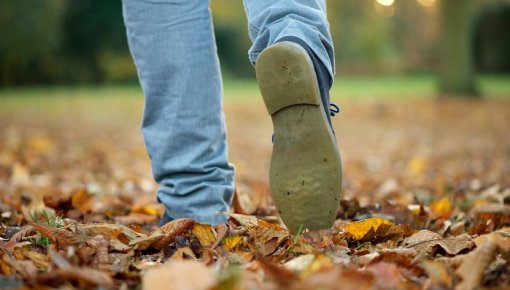 Strength and coordination exercises help in the treatment of chronic ankle instability. But surgery is sometimes a good idea too. People who already start rehabilitation exercises two to three weeks after surgery will probably become active again sooner than people who only start later on.
People who have a sprained ankle might develop chronic (long-lasting) ankle instability. It is considered to be chronic if the ankle joint still gives way too easily six months after the first sprain, or if the ankle is sprained again within six months of the first sprain. Unstable ankle joints can easily be twisted again. The joint remains unstable in about 10 to 20 out of 100 people who have a severe ankle sprain.
This kind of instability can develop if the ankle ligaments are overstretched, or if they are torn and grow back together too loosely (mechanical instability).
The interactions between the bones in the ankle and the surrounding ligaments and muscles may have changed too. Our bodies have an awareness of their own movement and location, known as proprioception. This also helps to coordinate the movements of the joints, stabilize them using reflexes, and keep the body balanced. So if an ankle feels permanently unstable, this might not only be caused by overstretched ligaments, but also by a problem with proprioception or resulting problems with muscle coordination.