What are the treatment options for ankle sprains?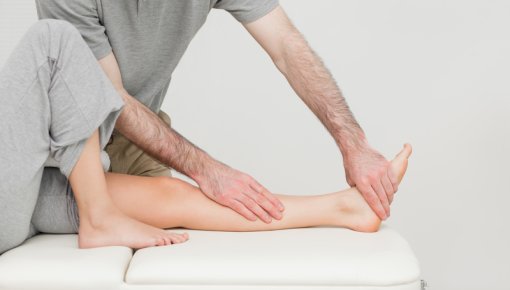 If someone sprains their ankle, the ankle is first immobilized (kept still) for a while using an ankle brace or bandage. But it's usually possible to start doing rehabilitation exercises quite early on. Painkillers can be used to relieve pain. Surgery is only rarely needed.
Sometimes one awkward step is all it takes for your foot to twist sideways, resulting in an ankle sprain. This is an injury where the ligaments around the ankle are overstretched or torn. Severe sprains can make the ankle joint chronically unstable.