Leg in a cast: When does it make sense to use injections for blood clot prevention?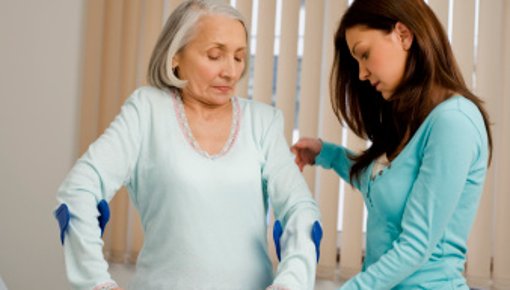 If someone has their leg in a plaster cast or brace and can't move it for a long period of time, they are at increased risk of deep vein thrombosis. Injections to prevent blood clots are then recommended.
Sometimes a leg needs to be kept still (immobilized) for a while, for instance because of a bone fracture or surgery on a foot, ankle or lower leg. If you wear a plaster cast or brace for several days or weeks, the blood flow through your veins is slower than if you can move normally. This increases the risk of a blood clot (thrombus) forming in a leg vein or pelvic vein. Blood clots may end up blocking veins, preventing blood from flowing through them properly. This is known as deep vein thrombosis (DVT).
DVT usually goes unnoticed and dissolves on its own. But some cause symptoms such as red skin, swelling and pain. DVT can become dangerous if the blood clot breaks away from the vein and travels through the bloodstream into the lungs, causing pulmonary embolism. Luckily, this is very rare.