Signs of a heart attack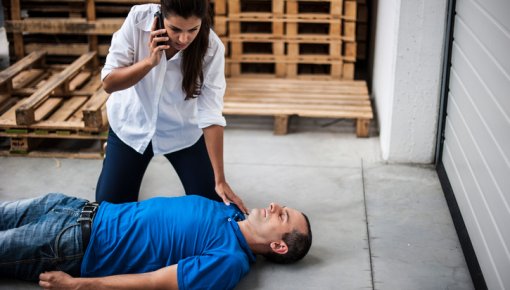 The most common signs of a heart attack are severe chest tightness and shortness of breath. But there may be other symptoms as well. A heart attack is a medical emergency. If you think someone might be having a heart attack, it is very important to call the emergency services right away (112 in Germany and many other countries, 911 in the U.S.).
Sometimes, people have a heart attack that is caused by coronary artery disease (CAD) that they already knew about. But heart attacks can happen without any previous symptoms, too.
Some people think that heart attacks are a lot more common in men. That isn't true, though. But women tend to be older when they have heart attacks. More women die of a heart attack than of breast cancer, for example.