Introduction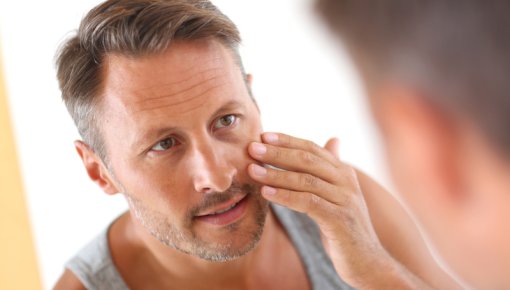 A boil (furuncle) is a pus-filled bump in the skin that is caused by a bacterial infection. It is a bit like a very big yellow pimple, but it's deeper in the skin and hurts a lot more.
Boils develop when a hair follicle and the surrounding tissue become infected. Hair follicles consist of one hair, the root of the hair, a sebaceous gland and a small muscle that can pull the hair up, making it stand on end. Hair follicle inflammations are sometimes also referred to as "deep folliculitis" or "perifolliculitis."
The infection causes the skin tissue inside the boil to die, creating a pus-filled hollow space (an abscess). Skin abscesses can develop from boils, but also from other things like infected insect bites or injections with dirty needles. If several boils merge into a larger bump, it's called a carbuncle.
Sometimes boils go away again on their own, without causing any problems. But it's often a good idea to get medical treatment. This can help make boils go away quicker, relieve the pain and prevent complications.