Can rehabilitation therapy help after surgery for a slipped disc?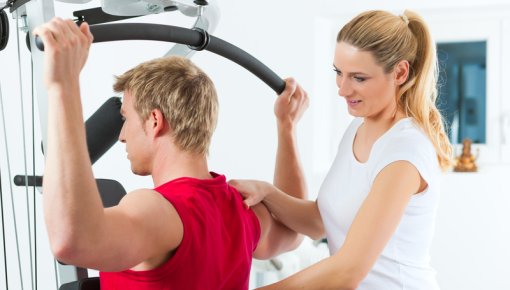 Rehabilitation programs that are started four to six weeks after surgery for a slipped disc can speed up the recovery process. It remains unclear whether rehabilitation programs that start immediately after surgery have any advantages or disadvantages.
A slipped disc in the lower part of the spine is a common cause of back pain. It can also lead to sciatica (pain that shoots down the leg). The symptoms usually go away again within about six weeks. Until then, people can usually cope by relieving the pain and staying as active as possible. Physical therapy is also commonly used.
Surgery is an option if the slipped disc becomes an emergency or severe pain continues over a long time despite treatment. Operations on the spine are among the most commonly performed surgical procedures in Germany. Some people have more than one operation.
A large number of rehabilitation programs are available for people who have had surgery. Some doctors might recommend starting physiotherapy for rehabilitation immediately after surgery. Others advise waiting at first. Opinion is also divided on how intensive rehabilitation programs should be.