Surgery for a slipped disc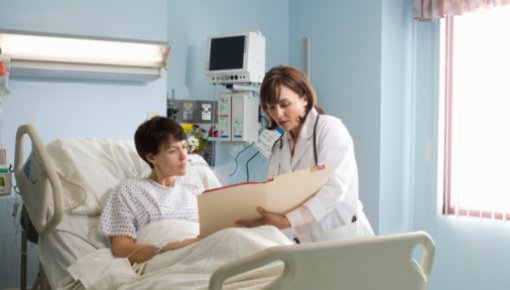 Under certain circumstances, slipped discs in the lumbar spine region can be treated with surgery. This usually involves removing spinal disc tissue to relieve the pressure on irritated nerves. Surgery can often provide long-term relief from symptoms, but is associated with certain risks.
Surgery is always performed if the slipped disc is an emergency: for example, if prolapsed disc tissue is affecting nerves so severely that the bladder or bowel no longer function properly, or certain muscles have become very weak. But this only happens rarely.
Far more commonly, surgery is performed because other treatments haven't provided enough relief from severe pain despite being used for more than six weeks. The question of whether to go through with surgery is often difficult to answer, though. For surgery to be considered, imaging techniques and the symptoms must clearly show that a slipped disc is in fact responsible for the pain. Before deciding to go ahead with the procedure, it's important to carefully weigh the pros and cons together with your doctor. Your individual circumstances will also play a role in the decision because they can influence the success of the treatment.